Salina Kassam Revitalization Photography
Introducing, award-winning architectural photographer, Salina Kassam who has been documenting the Massey Hall Revitalization since June 2018.
DOWNLOAD images at the links below:

About the Photographer | Ceiling | Stained Glass Windows | Construction

"Photographing this project is a dream and I feel incredibly lucky to bear witness to this magnificent transformative process," says Kassam.

Kassam adds, "Photographing the evolution of the architectural restoration alongside the construction of the modern new tower reveals a harmonious balance - exposing Toronto's cherished cultural history with a renewed optimism for its future."

Winner of a 2020 Canadian Architect magazine Photo Award of Excellence for her photo "Massey Hall Dance Floor".

"We've done our share of construction site photos, and it isn't always easy to make sense of the chaos of that environment. This does so in a lovely, clever way. There's something so refreshing about an image that is so real and so raw, and yet so beautiful and communicative." – Younes Bounhar, juror





---
About the Photographer
Winner of a 2020 Canadian Architect Photo Award of Excellence.

"I create visual narratives that tell the back story of the buildings you design. I take a journalistic approach to constructing stories that illustrate how your visions come together in the context of the environment, the technical, the equipment, and through human engagement and commitment.

The images come together to iterate the process of transformation, and they hope to inspire a deeper appreciation and curiosity of the work that needs to happen to finally bring form and function together when the building is celebrated."

We look forward to sharing more of her exceptional work in the weeks to come.
salinakassam.com
Salina Kassam on Instagram



---
Ceiling

In this series of photos, Kassam highlights the ceiling plaster restoration facilitated atop the 70-foot scaffolding in the Allan Slaight Auditorium. An incredible team of skilled artisans and heritage experts were assembled to remove wire meshing throughout and clean a Century's worth of dirt to restore the ceiling to its original splendour.

The next time you visit Massey Hall, look way up & marvel at these beautifully restored arches.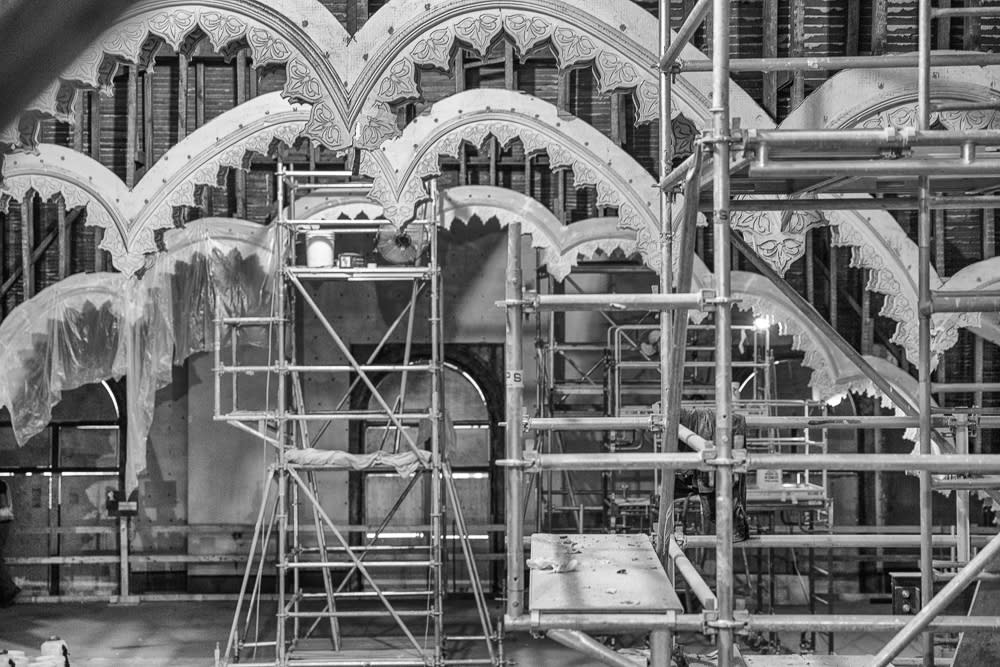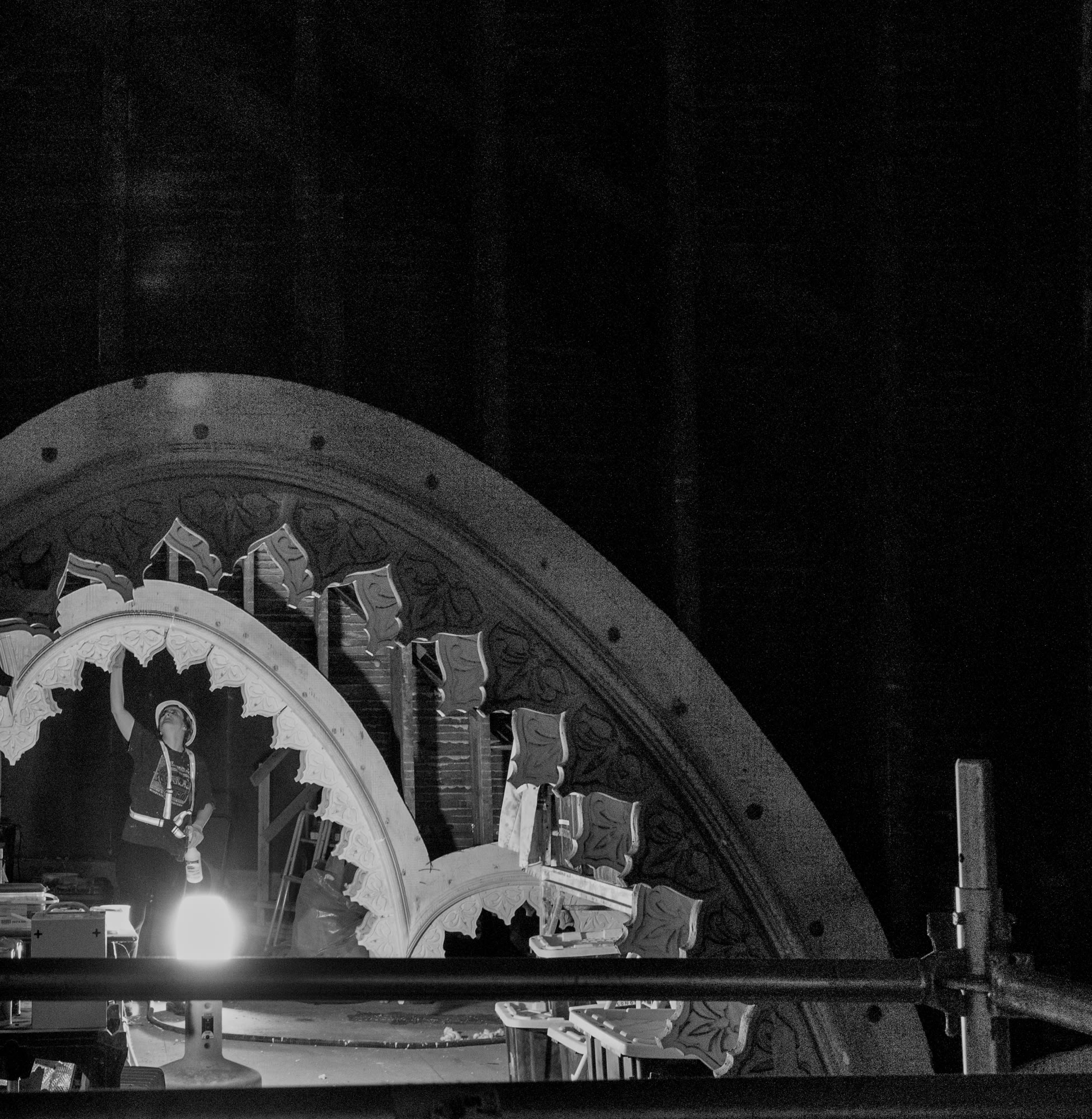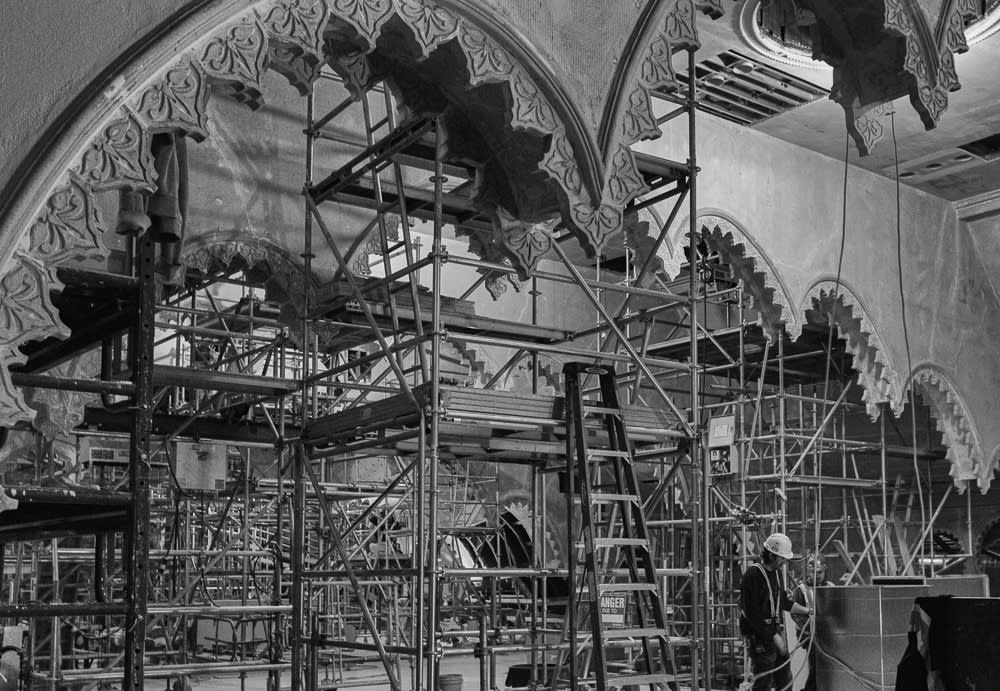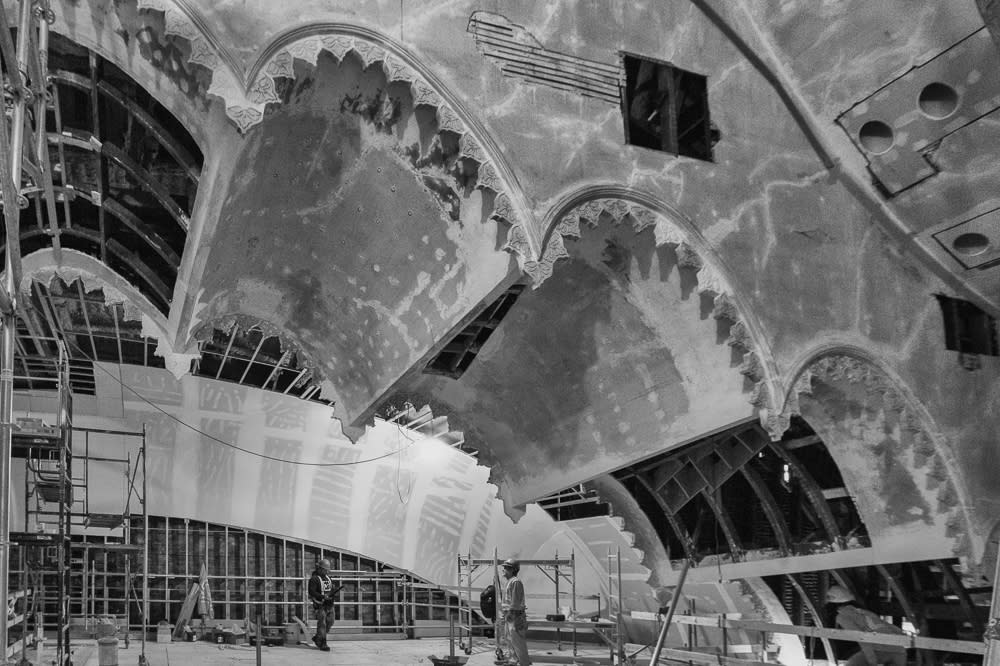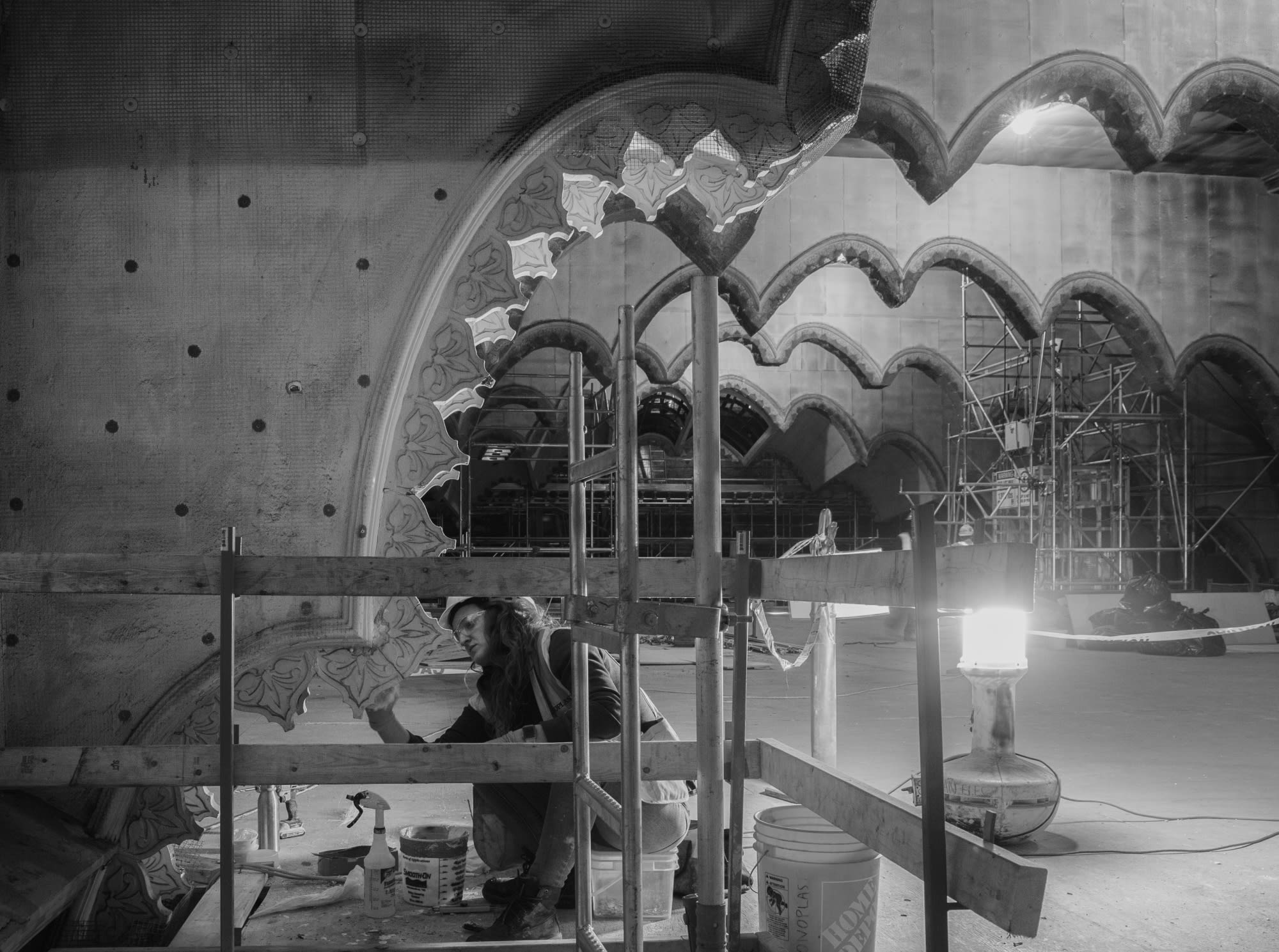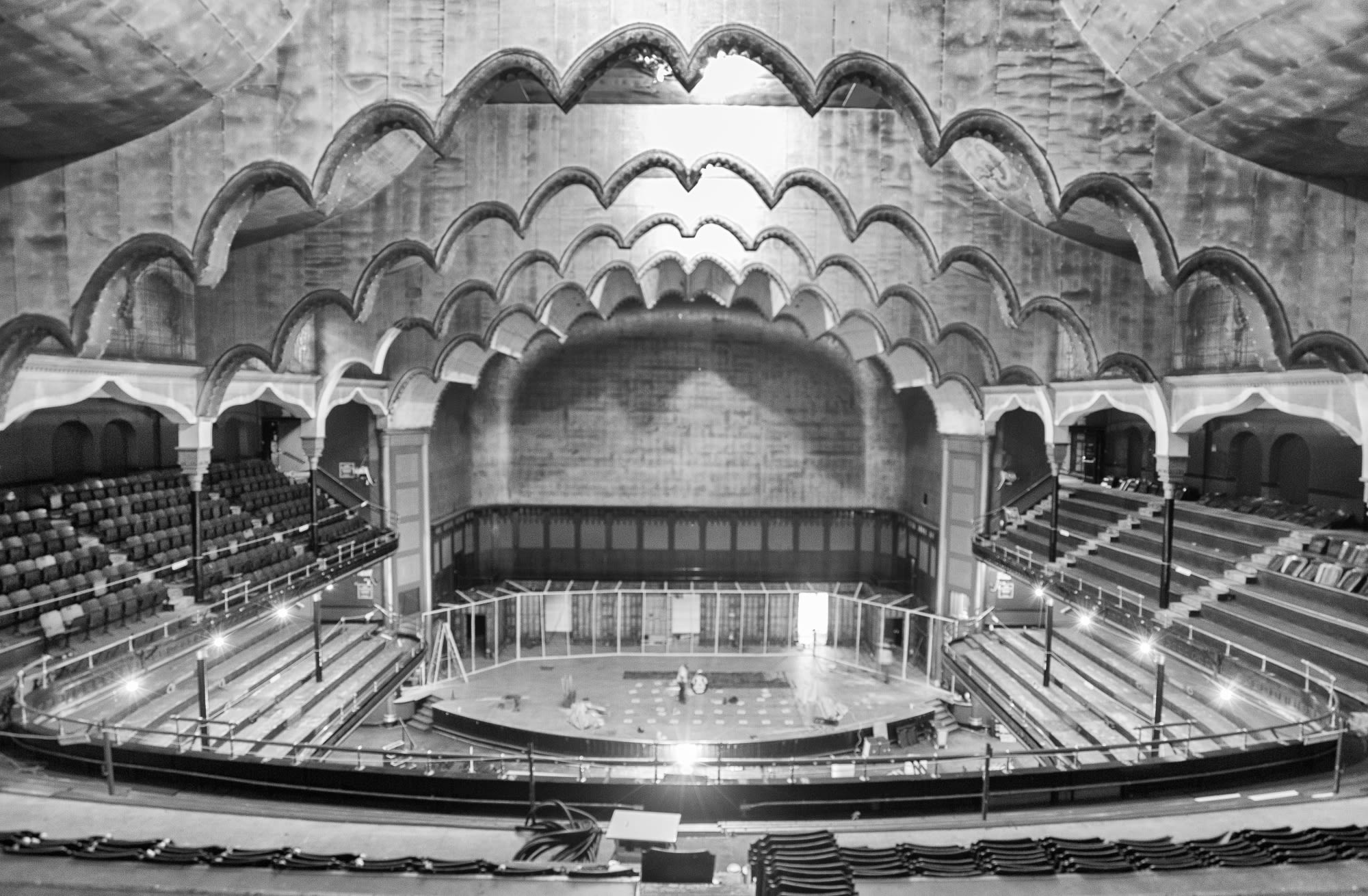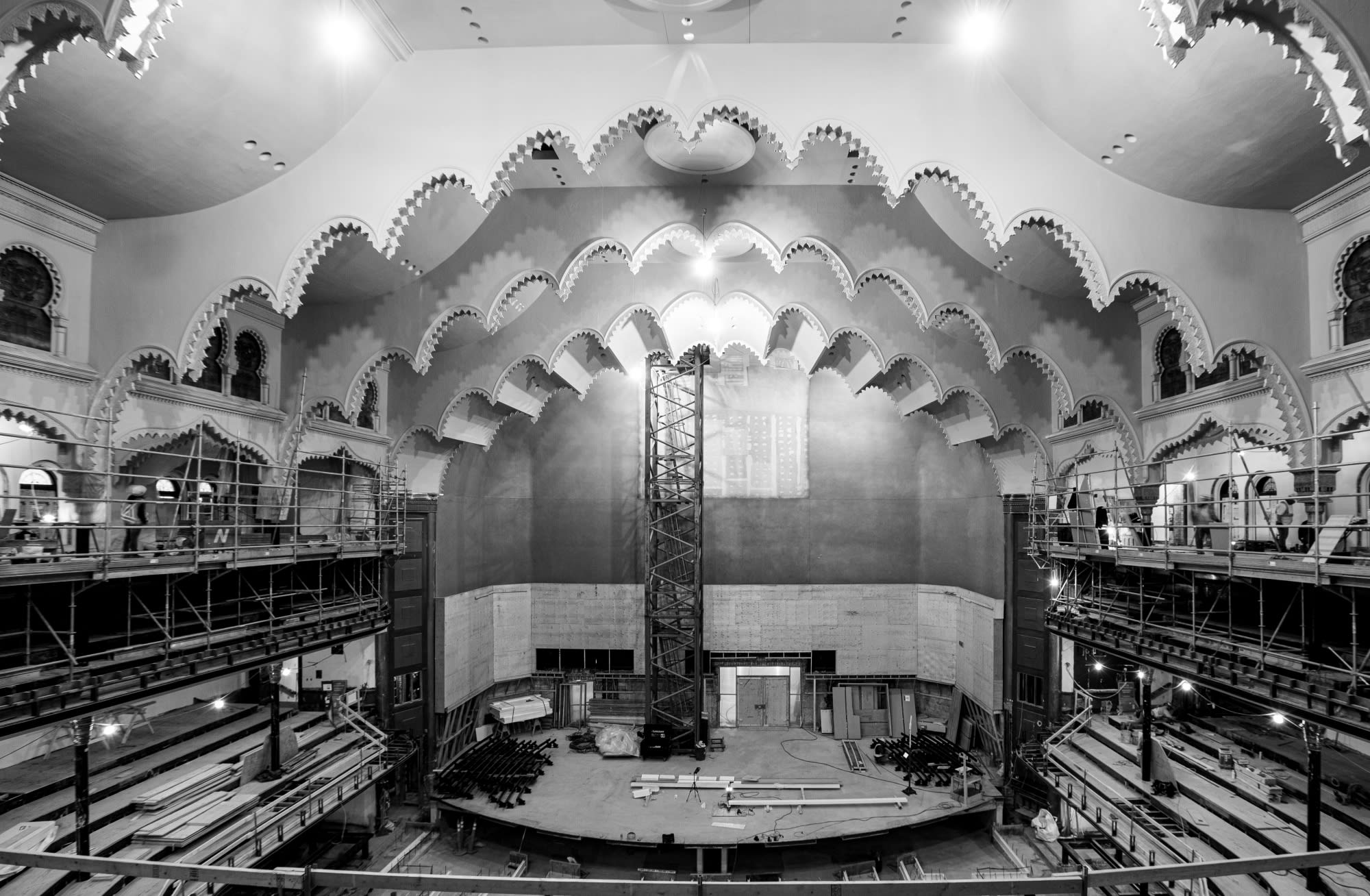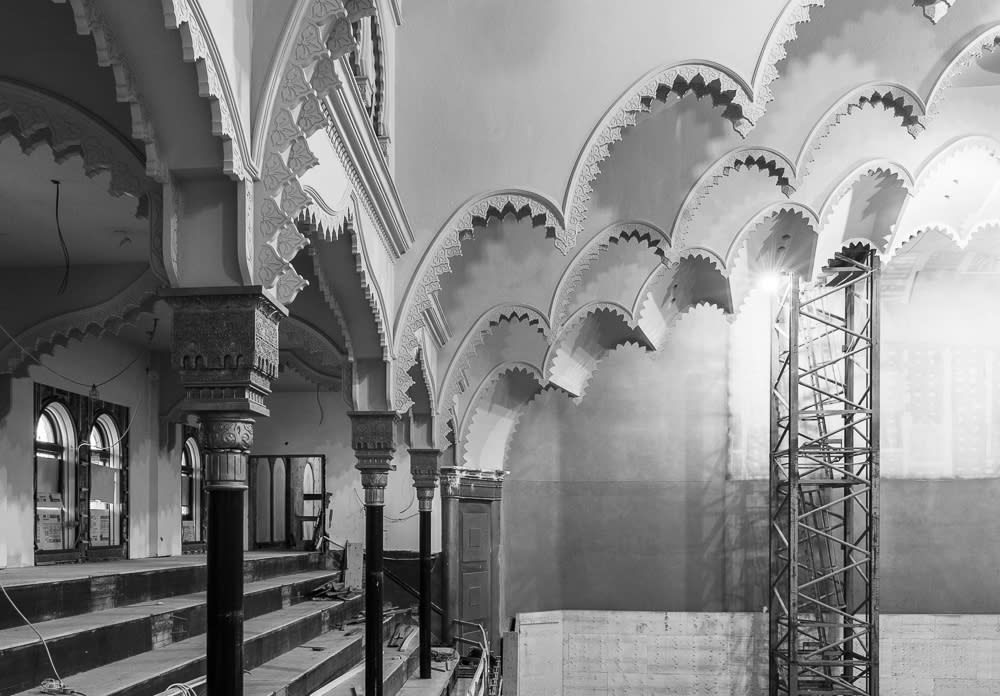 ---
Stained Glass Windows

For this selection, we offer a sneak peek of the extensive stained-glass window restoration. These 100 original stained-glass windows were boarded up for nearly a century and three years ago they were removed to begin a careful restoration process led by skilled local artisans.

In Spring 2021, the last of these magnificent works of art were re-installed so, the next time you walk through those iconic red doors, be prepared to marvel at these beauties.

Full colour reveal coming soon!
---
Construction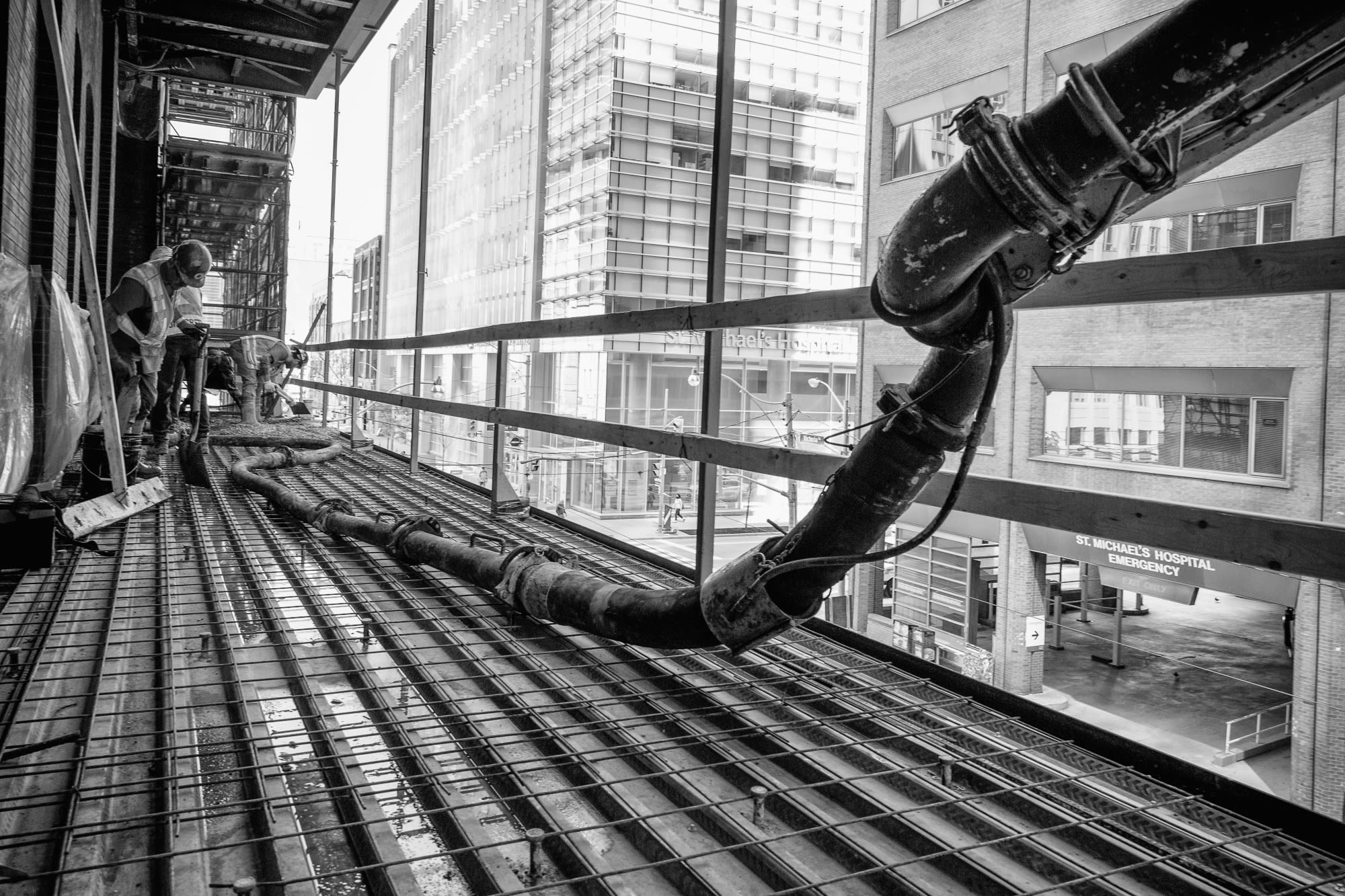 ---
Sign up to receive email updates about the Massey Hall Revitalization and more.